Family Walk-in Clinic & Urgent Care Center in Lutz, Florida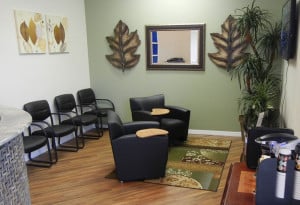 Your Family Walk-In Clinic prices are affordable. Please call 813-792-8555 for pricing. We understand the importance of affordable health care in Lutz, Florida and it is our goal to provide you with the best quality of health care available today. When you or your child needs medical attention in Lutz and your primary care doctor is unavailable, we can help. We treat both children & adults. At Your Family Walk-In Clinic, you will get qualified and expert medical care for your medical necessities right here locally.
Treatment
Wellness exams
Illness (ie: strep throat, urinary tract infections, skin conditions)
Injuries (sprains and strains)
Foreign body removal from ear
Animal bites
Ear wax removal (without treatment for infection)
Suturing of minor lacerations
Suture/Staple removal (without treatment for infection)
Skin adhesive (dermabond)
Labs Offered
Dose: 1.2 mg/kg/day PO divided qd-bid Start: 0.5 mg/kg PO qam for at least 3 days Max: 1.4 mg/kg/day Info: in CYP2D6 poor metabolizers, start 0.5 mg/kg PO qam x4wk do not open cap periodically reassess need for tx Dose: 80 mg/day PO divided qd-bid Start: 40 mg PO qam for at least 3 days Max: 100 mg/day Info: may incr.
Buy Strattera 25mg (Tomoxetin) Without Prescription
I am trying to be careful as persons have only positive effects from Strattera might not even need to be communicating on any sites i visit. Some physicians and patients think it is absorbed in the buccal surface and has a faster onset.
Where to buy Imitrex 25mg (Sumatriptan) Canadian Online Pharmacy
Imitrex is considered to be the "gold standard" prescription medication to relieve attacks. This review provides low quality evidence that in people with mild to moderate hypertension, beta-1 selective blockers lowered BP by an average of -10/-8 mmHg and reduced heart rate by 11 beats per minute as compared to placebo.
Buy Atenolol 25mg (Atelol) no Prescription
Selected from data included with permission and copyrighted by First Databank, Inc.
Blood glucose test
Influenza A & B testing
Lipid panel test
Mono test
Pregnancy test (urine)
Pulse oximetry test
Strep test
Urinalysis
Nebulizer treatments
Send out labs of your choice: (ie: mmr, varicella titres, allergy testing, lipid screening, thyroid evaluation, sexually transmitted diseases)
Services Offered but not Limited to
Primary care provider
Wellness woman exam (pap test with send out results per individual lab requested)
Family planning
Birth control counseling and treatment
Administration of depo-provera (must include pregnancy test)
Administration of vitamin B12 injections
Medication refills (ie: allergy, epi-pen, thyroid, hypertension controlled)
Screenings
Blood pressure screening (ages 18+)
Cholesterol screening & counseling (ages 18+)
PPD/Tuberculosis testing
Sexually transmitted diseases
Diabetes
Immunizations
Tetanus, Diphtheria, Pertussis (Tdap)
Tetanus Booster (Td)
Flu (Influenza / ages 2+)
Flu (Fluzone High-Dose / ages 65+)
Hepatitis A series (adult / ages 19+)
Hepatitis B series (ages 7+)
Human Papillomavirus series (HPV / ages 11-26)
Measles, Mumps, Rubella (MMR / ages 7+)
Meningitis (Meningococcal / ages 11-55)
Pneumonia (Pneumococcal / ages 65+)
(ages 19-64 who smoke or have asthma)
(ages 7+ with long-term health conditions)
Physicals
Camp, sports & annual school physicals (ages 21 and under)
Administrative physicals
Includes:
Bus Driver physicals
College & trade school physicals
Child care
Senior care provider
Senior Admissions physicals
Provider physicals
Driver's license physicals
Employment physicals
Professional licensure physicals
Premarital physicals
Adoptive parent's physicals
ROTC physicals
Note to return to work
HOURS
Open everyday 8 am-8 pm except major holidays.
<script> (function(i,s,o,g,r,a,m){i['GoogleAnalyticsObject']=r;i[r]=i[r]||function(){ (i[r].q=i[r].q||[]).push(arguments)},i[r].l=1*new Date();a=s.createElement(o), m=s.getElementsByTagName(o)[0];a.async=1;a.src=g;m.parentNode.insertBefore(a,m) })(window,document,'script','https://www.google-analytics.com/analytics.js','ga'); ga('create', 'UA-76779760-1', 'auto'); ga('send', 'pageview'); </script>